I met Jeff at my place of employment, Wegmans, in August of 1990. We used to just chat at work. After two years, we began hanging out (I was in college during the second year) with Jason as well (he has his own page). Jeff is currently living in Colorado NY, working as a (technical editor) I think it's called? He also hosts an e-zine (of which I'm a columnist for, read "Profound Rambling Thoughts"). The link to Jeff's page is here:
Delusions of Adequacy
Fuzzy And Funny Memories
| | |
| --- | --- |
| | Going on "Snapple Runs". That was when we would go to the Giant supermarket, get snapple, drive and make an attempt to "get lost". On our first "run", we found interesting landmarks including a redneck bar that had wallpaper samples on the outside, "The New Moo" restaurant, and eventually...Pennsylvania! |
| | Going to Kopernick Observatory and watch he and Jason become "Cantelopes". They were not antelopes, they were cantelopes and they would frolic in the field. One time, Jeff lost his footing and fell, scraping his face. I still remember his comment; "How am I going to explain this to my mom?" |
| | Sugar toasts: This was the process of going to Denny's and "downing a packet of sugar" after toasting to something. |
| | Jeff and I went to Syracuse to see a "Genesis" concert in July of 1992 by tour bus. After the concert, we lost our tour group and got lost ourselves. Fortunately, after about 15 minutes, we found the bus and waited for the group, who proceeded to chew us out for leaving the group. |
| | My latest visit to Virginia when Jeff lived in the area. The only thing I have to say is, "Yes, Jeff. There is an Old Post Office". |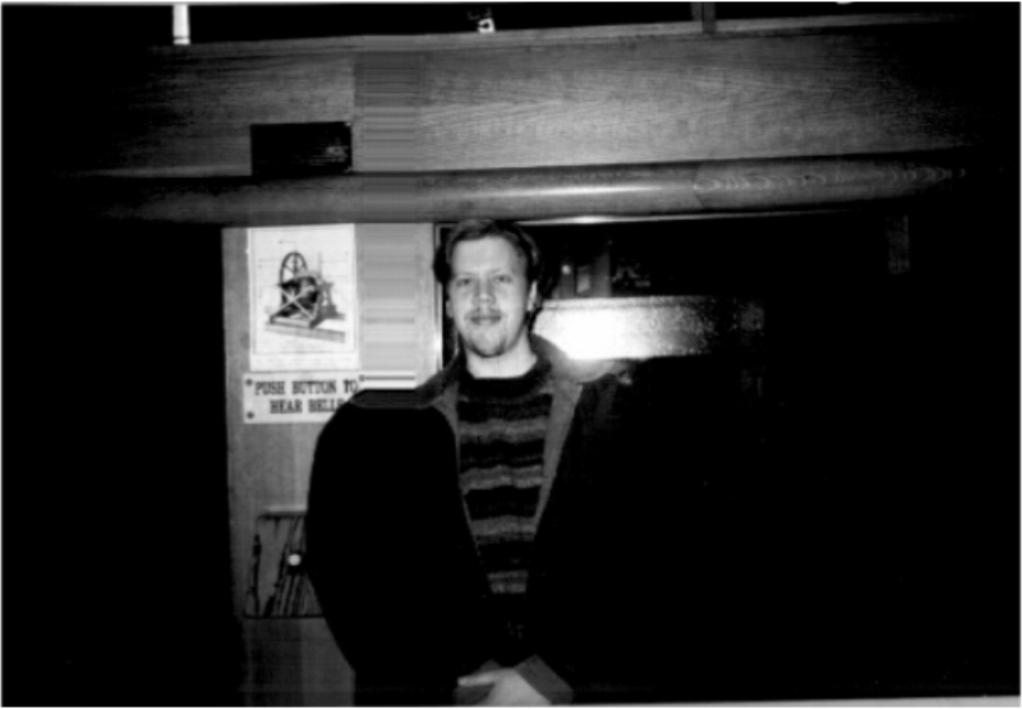 -Here is a picture of Jeff. Guess where he is standing...THE OLD POST OFFICE! Yes to this day he denies it exists, but I have a shot of him in the bell tower in Washington D.C.!!!
Update:
From August 2-August 6, I visited Jeff in Colorado. Below are some pictures from the trip.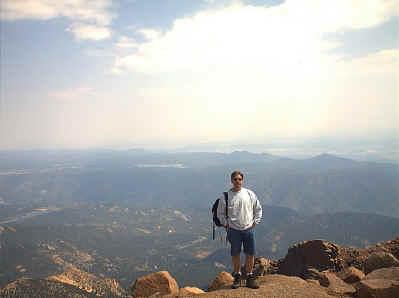 -Jeff on top of Pikes Peak
-Jeff at Rocky Mountain National Park.