Welcome to John's homepage!!
Hey everyone,
Thanks for stopping by! Enjoy the pictures and captions. If you have time, drop me an e-mail and tell me what you think!
-John
Below is a news clipping from our wedding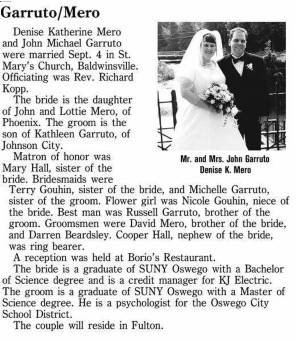 Check out the page dedicated to my trip to Ireland!!!
Check out my cousin Christine's wedding!
Check out my cousin Jeff's wedding! (updated 6/20/03)

On August 11, 2001, the JCHS class of 1991 had their 10 year reunion. I am working on a reunion page for the class. Click here to go there.
Last updated-3/26/06
love feedback. E-mail me!